Soap Making
This is where I answer questions I receive via email from our contact page.  Please ask any skin and hair related questions you may have.  I'm always excited to share my knowledge of natural cleansing and conditioning.
Eczema is a common problem.  If your familiar with the condition you know that Eczema means "inflammation of the skin."  It causes itching and then dry irritated skin.  I can't stress enough the need to keep chemicals away from skin.  This is even more crucial in treating Eczema. 
These statements are informational only and not to be used in place of professional advice.  I can attest to the healing properties of ingredients used in our products as listed on our ingredients page.  Removing chemicals from the array of products you use on your skin is a healthy choice.  Once you move to natural "real" soap and shampoo bars, you will find your skin is more moisturized and you need for after bath lotions and oils will be drastically reduced or eliminated.

April 29, 2016
Newest soap has been poured.   Lullaby is a moisturizing whipped soap made with silk and ultra - fine pink himalayan sea salt.  It has a fresh baby powder scent. 


I will post the cutting tomorrow. 
April 30, 2016
Here is the cut soap!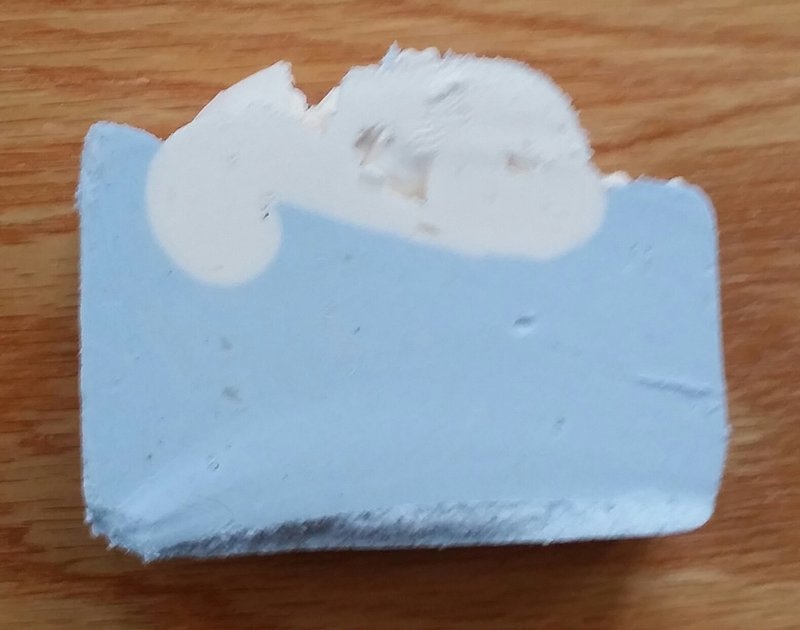 5/1/2016
I have had customer requests for a soap that is coconut-free.  If you are interested in the same, please contact me.  If I have a large enough demand, I'll make some.
5/17/2016
Maifest was cold and rainy the first two days but Sunday allowed the sun to peek out.  I enjoyed meeting customers and discussing the benefits of natural skin products.